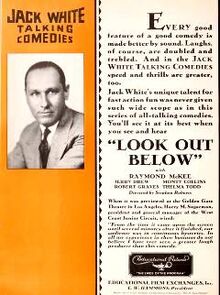 Jack White (born Jacob Weiss; March 2, 1897 – April 10, 1984) was a film director who worked on numerous occasions with the Three Stooges. He directed some of his sound comedies under the pseudonym "Preston Black."
Jules White (younger brother)
Sam White (younger brother)
Ad blocker interference detected!
Wikia is a free-to-use site that makes money from advertising. We have a modified experience for viewers using ad blockers

Wikia is not accessible if you've made further modifications. Remove the custom ad blocker rule(s) and the page will load as expected.