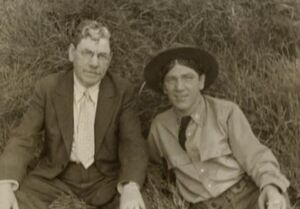 The day before he is to report to the national guard, Gus Doaks played by Shemp Howard, an obnoxious water at a french restaurant, serves up a disater to a Major and his girlfriend. Obviously the Major is Gus's new commanding officer. Under the impression that the guard is a military camping trip with golf and Ukelele sing alongs. Gus finds himself at fault with his sergeant, who is very willing to offer Doaks up for a "Major" sacrifice.
Ad blocker interference detected!
Wikia is a free-to-use site that makes money from advertising. We have a modified experience for viewers using ad blockers

Wikia is not accessible if you've made further modifications. Remove the custom ad blocker rule(s) and the page will load as expected.