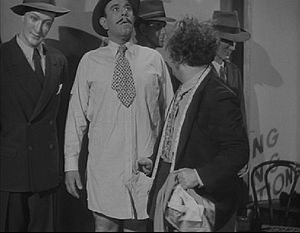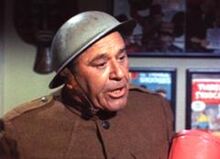 Tiny Brauer (June 26, 1909 – March 19, 1990) was an American film actor. Born in Brooklyn, New York, Brauer appeared in over 20 films between 1946 and 1966.
Brauer is best known for his role as the 'heavy' in several Three Stooges short subjects, particularly in Three Loan Wolves, Fright Night, and Sing a Song of Six Pants. He, along with Emil Sitka, is one of the only actors to have worked with all six of the Three Stooges, as he also had a short part in The Outlaws Is Coming!
Ad blocker interference detected!
Wikia is a free-to-use site that makes money from advertising. We have a modified experience for viewers using ad blockers

Wikia is not accessible if you've made further modifications. Remove the custom ad blocker rule(s) and the page will load as expected.